RESIDENTIAL
For more than 15 years, Metro Finishes has been transforming residences into elaborate showplaces for their owners. We use the same artistic talents and techniques in homes as we do in our commercial (restaurant, retail and theme-park) applications. From thematic murals to realistic textures and finishes, we add color, warmth and authenticity to homes of all styles and sizes.
Windermere, Fla. Custom Home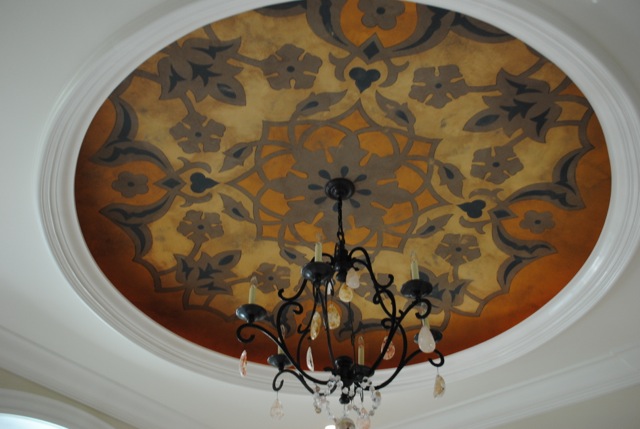 This beautifully designed 15,000-square-foot custom home transcends the typical, thanks to Metro Finishes artisans' masterful use of Venetian plaster, gold-leafing and decorative painting throughout.
Lakeridge, Fla. Custom Home
Our artists transformed this expansive 30,000-square-foot residence into a true showcase with Venetian plaster, murals, fabrication and decorative and theme painting.
• Hotels, Resorts, and Country Clubs
• Restaurants
• Retail
• Theme Parks